Last Monday, 5 June 2021, we had the opportunity to get together with the La Graciosa community to explain the status of the REACT project in their island.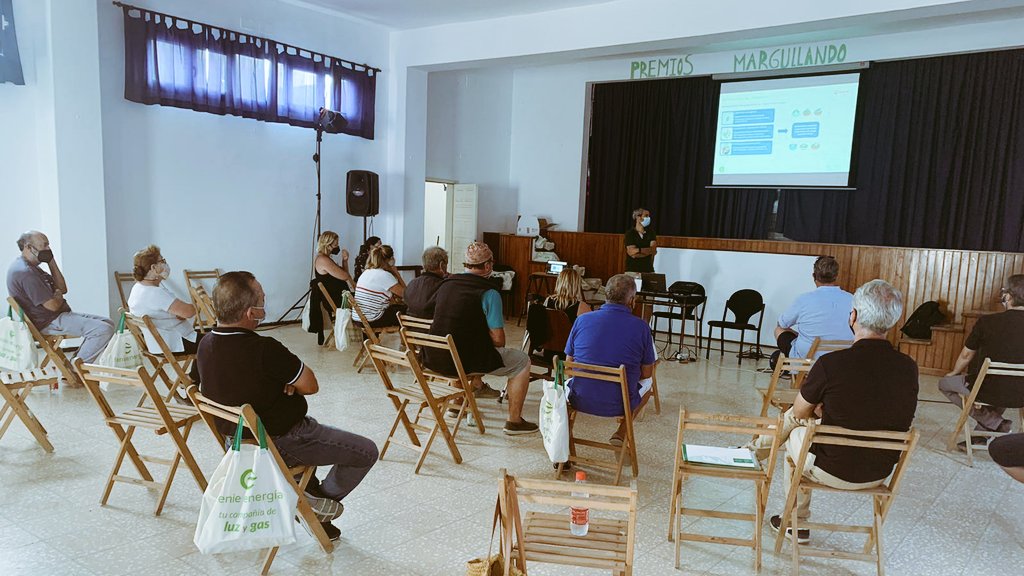 Our spanish partners Fenie, AIELPA, Orduña, Tekniker and Comet were joined by project coordinator VEOLIA in presenting the progress of the installations, share with them information on how this will help them be more energy efficient, show them a demo of the REACT app and platform, inform them of the upcoming Facebook group for La Graciosa and answer their questions regarding next steps.
It was the first time that we tried hosting a meeting both onsite and online, which allowed participants not in the island to connect remotely and other partners to connect as well! It also allowed us to record the full meeting which you can now watch below (in Spanish).