Photovoltaic (PV) installations in homes allow the generation of electricity in a direct, sustainable, and simple way. These facilities are usually used to lower the electricity bill of the home and reduce the ecological footprint and the generation of greenhouse gases as well as increase the share of renewable energy.
However, to optimize this objective is not an easy task and requires that the production of energy and its consumption go hand in hand as much as possible. This means that users should try to shift their consumption within the hours of sunshine, which is not always possible. The introduction of electrical batteries avoids, in part, that need for production and consumption to coincide, allowing the use of renewable energy in hours in which there is no production, but still have a significant economic cost.
An increasingly electrified scenario in which electricity consumption is also used for air-conditioning and domestic hot water production, multiply management possibilities and different approaches when optimizing.
It seems clear that being able to manage the energy produced / stored and consumed by making decisions with specific objectives (lower the bill, lower energy consumption, maximize self-produced solar energy, etc.) requires a complex analysis dependent on many changing factors within the day (consumption patterns, energy prices, solar radiation, outdoor temperature, etc.).
It is in this field where Model-based Predictive Controls (MPC) play an important role. This type of control considers all this information and makes decisions looking for a defined objective. For doing that, it manages models that predict the behaviour of the different facilities (home and its equipment, PV installation, …) depending on their operation.
In this way, the MPC knows how the system is going to behave in advance and decides how it should operate each time step, being able to act automatically on the equipment that allows automated control, to change the default operating mode, or by sending the user recommendations for changing energy use habits through a mobile application. 
Tekniker has recently deployed a PV installation for self-consumption in a detached single-family house. The installation is twin to one that will be installed on the island of La Graciosa and consists of 6 PV panels with a peak power of 2 kW and 4 gel batteries with a capacity of 8kWh. The building has been completely refurbished to meet the criteria of a NZEB (Near Zero Energy Building) and has a compact equipment including ventilation, air conditioning and hot water (180 litres of accumulation) in a single unit with an air-to-air heat pump.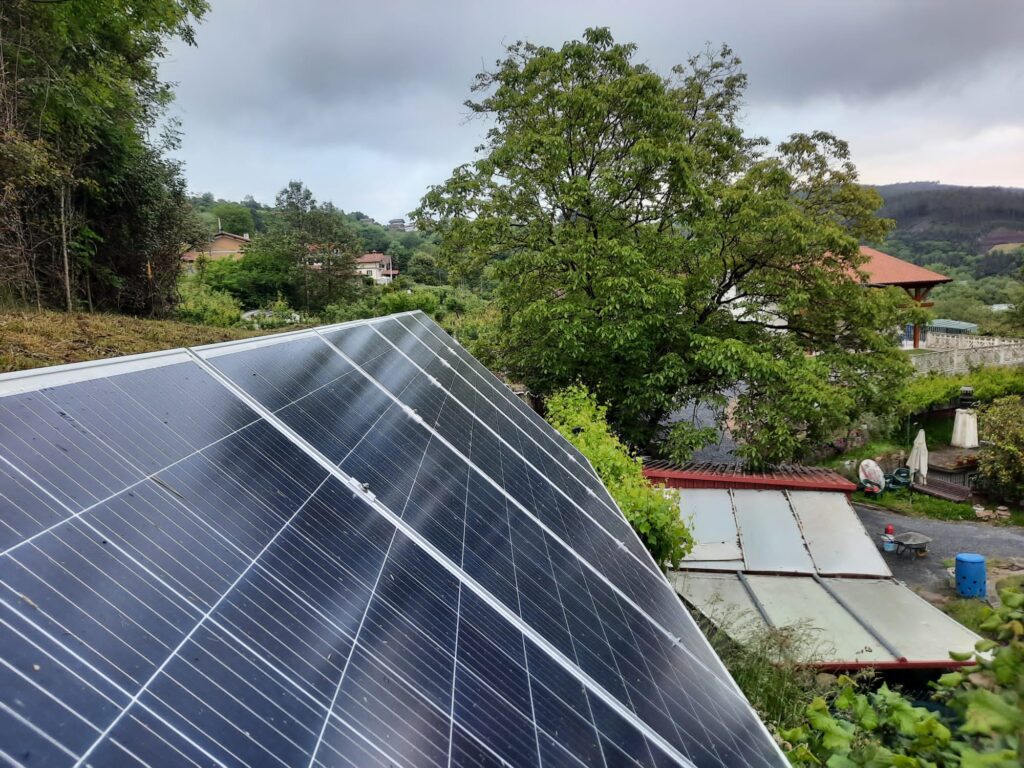 Currently, a MPC is being developed for optimizing the complete system so that it manages both the PV installation and the heat pump while maintaining the comfort conditions of the users inside the house. All of this will be integrated into the REACT platform and will allow the solution to be evaluated in a real environment. It is expected that users can benefit from an optimal management of the system that results in energy and economic savings that they can evaluate throughout the duration of the project, managing to increase the use of clean energy, reducing the ecological footprint, and achieving better stability of the electric grid.
Iván Mesonero & Ignacio Lázaro (Tekniker)