An integrated & digitalised
Smart Grid
A cloud-based ICT solution that integrates high-flexibility distributed generation technologies, demand response, and energy storage to provide 100% potential energy autonomy.
REACT will integrate knowledge gained from previous R&D activities with commercially available technologies to form a viable solution that will reduce GHG emissions, adapt to energy needs, and be easily replicated across the EU island community.
Advanced Innovative Technologies
A holistic approach for targeted energy dispatch control actions (automated & manual).
DR platform for flexibility management at community level (automated & manual).
RES resource assessment tools combined with multi-criteria decision analysis (MCDA) methods for integrated regional energy development to deliver optimal selection and dimensioning of RES technologies.
Real-time generation and load forecasting for optimal grid balancing.
Energy storage: Deployment of high-capacity and environmentally friendly lithium-ion and aluminum-carbon batteries and conventional vented and valve-regulated lead-acid batteries and power-to-gas solutions.
Innovative heat pumps and PV systems to be managed at community level.
Enhanced grid operation monitoring to perform identification, localization of grid failures during operations in a scenario of high intermittent RES penetration and storage into the island energy grid.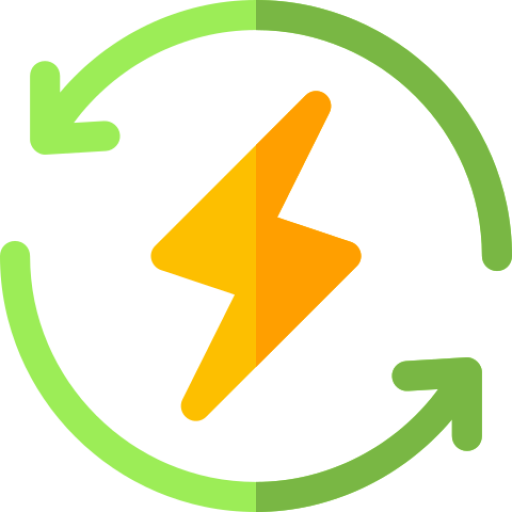 REACT's cloud-based platform will enable easy integration with RES/storage-based infrastructures using holistic planning, controlling, and monitoring strategy that maximises RES exploitation.
Hardware-in-the-loop (HiL) laboratory testing to test and evaluate in close to real-life conditions before actual deployment.
An integrative energy optimiser algorithm that combines real-time optimisation of both multi-carrier energy supply and demand side of target energy infrastructure at household, building, or district level.
REACT will use real technology assets combined with partners' expertise in computational modelling and simulation of physical systems to account for the existing grids at demo sites. Attention will be paid to the interaction with EV charging stations, which are becoming common in small and medium islands. Also, the utilisation of water desalination as a form of energy storage and integration with the water network will be considered.
User Engagement
& Business Models
REACT will engage and involve the island residents in demand reduction and time-shifting activities that will raise their awareness and allow them to become an active part of the cooperative strategy.
Innovative business models and exploitation plans will be developed and deployed to increase the penetration of RES, reduce fossil fuel consumption, allow for large-scale replication and enhance autonomy for islands while contributing to Europe's energy security and paving the way for regulatory and legal challenges.