Ireland's Electricity Network
In Ireland, a national electricity network was first established in 1927 in conjunction with the building of the Shannon hydroelectric electricity scheme. Since then, Ireland has transformed from an underdeveloped country at the periphery of Europe to one with a modern economy. Development of the electricity networks infrastructure has been part of that transition. The rural electrification programme undertaken in the period 1947 to 1956 was a key milestone. This programme brought electricity beyond the cities and towns and out to the homes, farms and villages of rural Ireland.  Seehttps://youtu.be/dQrpJR1Vw1U.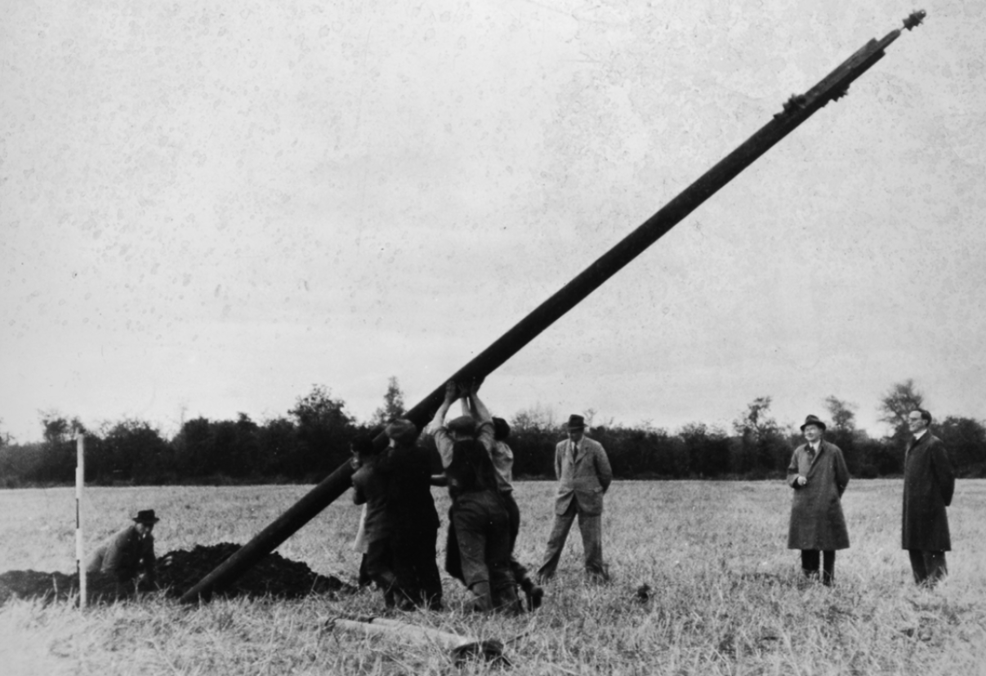 Facilitating the Electrification of Heat & Transport and Increased Renewables
ESB Networks constructs and maintains the electricity system, it also operates the distribution system which allows for the flow of electricity from the transmission system to 2.3 million customer premises in Ireland. The electricity system is currently undergoing major change once again, driven by ESB Networks commitment to facilitate the transition to a low carbon future. For ESB Networks, this means delivering a sustainable, affordable and reliable electricity network for Ireland that connects and accommodates far higher levels of renewable generation and enables the electrification of heat, transport and industry. This transition will support Ireland's commitment to the United Nations Framework Convention on Climate Change (UNFCCC), the Paris Agreement, the EU Clean Energy Package and the Irish Government's Climate Action Plan (CAP). The CAP sets out Irelands trajectory to 2030 of reducing greenhouse gas emissions and increasing the electricity to be generated from renewable energy by at least 70%. Ireland has become a world leader in integrating high levels renewable generation, such as wind, onto the electricity network and has a strong record in meeting such targets as demonstrated by exceeding our 40% target for 2020. The CAP also sets out targets for a minimum of 936,000 electric vehicles and 600,000 heat pumps in homes across the country by 2030.
Innovation is becoming even more vital as the global energy industry experiences this period of unprecedented change. In addition, the certainties and assumptions that have been used to plan and operate the electricity network are being challenged and will be challenged further in the future. The ability of electricity networks across Europe to adapt and innovate in this changing and uncertain environment will be crucial to its future success. Meeting these challenges require significant upgrading of the distribution and transmission system. It also involves the deployment of intelligent networks, new information technologies and communication systems. The network will need to facilitate active engagement with the electricity system, the transition of customers to be prosumers as well as consumers, the enablement of customer flexibility and the use of battery storage. 
In Ireland, this coming decade is similar to rural electrification in ways, as it is about enabling transformation in our homes and businesses. The Climate Action Plan is about enabling 2.4 million Irish households to make hundreds of thousands of individual decisions to change the role that electricity plays in their lives and businesses. Because of this, Ireland's future network is being developed to empower and enable Irish homes and businesses to participate in a low carbon future and meet the needs arising from the connection of electric vehicles, the roll-out of electric heating, and many thousands of households adopting microgeneration.
What does that mean in technical terms?  Firstly, the single biggest investment of the period is in our smart metering roll-out, where we are installing technology into peoples' homes which makes it possible for them to take control over their electricity usage in new ways, enabling active energy citizens.  Out on the network however, it means a fundamental shift in investment.  It means extending the focus of the last decade, on transmission and renewables connections, to focus on the Medium Voltage (MV) network, Low Voltage (LV) networks and smarter, actively managed networks.  This shift to "local" and "active" will make it possible for Irish households, businesses and communities to actively participate in a system of distributed generation, microgeneration, and low carbon technologies.
Developing the Network of the Future
Three significant programmes of work that have been launched in ESB Networks to develop our future network to meet the challenges outlined above are the National Smart Metering Programme, the LV Network System Development programme of work and the Active System Management Project.
National Smart Metering Programme
The National Smart Metering Programme involves the upgrading of 2.4 million electricity meters in Ireland by the end of 2024. Every home, farm and business will receive a new smart meter free of charge which will bring benefits to customers, the environment and the economy.
Every smart meter will help society become more energy efficient and environmentally friendly as we work towards a low-carbon future. Smart meters will help to facilitate the development of Ireland's growing renewable generation, smart grids and the electrification of transport and heat. They will provide customers with greater access to accurate information on their energy usage, giving them greater control over their energy consumption. In trials, consumers reduced consumption by up to 3% and peak demand by 8%. Smart meters can be read automatically, enabling more accurate billing and significantly reducing the need for manual meter readings and estimated bills

The upgrade to smart meters will allow ESB Networks to find faults quicker and manage the network more efficiently. It also enables customers to switch electricity supplier and move premises more easily. Smart meters are also enabling electricity supply companies to offer new smart products and services. These services give more choice and allow customers to move some of their consumption to times of the day when electricity is cheaper.
LV Network System Development
Our LV System Development programme of work, with an allowance of €134m over the next 5 years, aims to ensure that the LV network is fit for purpose so that our customers can adopt Low Carbon Technologies (LCT) such as home EV charging, heat pumps, and microgeneration in line with the CAP. Alongside this, we are working to deliver on our published Electrification Strategy, coordinating cross-company activities that are relevant to this area.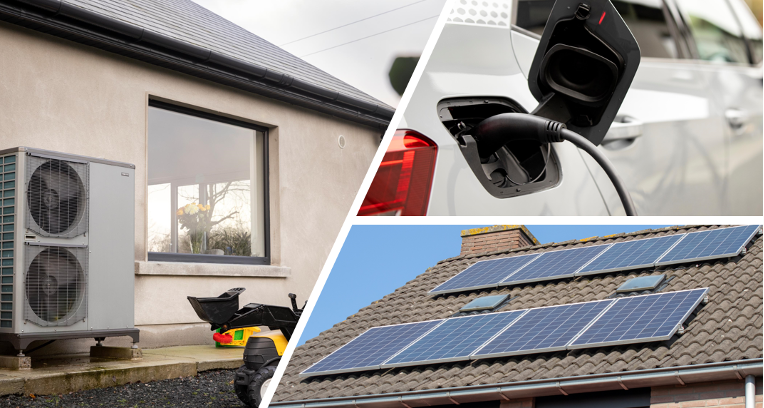 Within ESB Networks, we recognise the importance of proactively developing the distribution system, particularly the LV network, so that customers do not suffer from power quality, resilience and reliability issues as the load on the system increases due to the increased penetrations of electric vehicles and transport. This needs to be balanced with our responsibility to prudently invest in the network and avoid unnecessary development of infrastructure and stranded assets.
With this programme of work now activated, the primary aim in the short to medium term is to focus on the likely impact of electrified transport on the LV network, and to kick-start the proactive/ planned LV system improvement to accommodate this on our network. As we progress through the next number of years and LCT adoption increases, considerations will additionally be made for both electrified heat and microgeneration impacts.
To enable consistent, robust decision making and programming and maximize the opportunities to reduce costs that support the electrification of heat and transport we have identified five phases of our now live methodology to developing the distribution system:
Forecast – Implementation of a forecasting data analytics tool in the ESB Networks cloud. This allows ESB Networks to shortlist MV/LV transformers where network capacity is of concern.
Identify – Implementation of a proof of concept with the smart metering programme to identify LV groups where voltage constraints are a problem. The results of this will be implemented into our forecasting data analytics tool.
Monitor – Phase 1 involves the roll-out of 100 monitors on MV/LV transformers to identify transformers with potential capacity overload issues due to the uptake of EVs and heat pumps. Phase 2 extends the roll-out in Phase 1 to 1,000 monitors. As a result, ESB Networks will have monitoring on key LV network to manage LCT impacts over the coming years.
Smart Solutions – Deployment of smart solutions where both possible and cost effective. Prototyping new innovative transformers. Collaborating with the Active System Management Project.
Strengthen Network – conventional reinforcement to strength the network. Review of Design standards, Network Designer Toolkits, and training out new LV design decision tree for future-proofing networks. Coordination of resource models, logistics to LV system improvement including design time, material frameworks, and construction crews.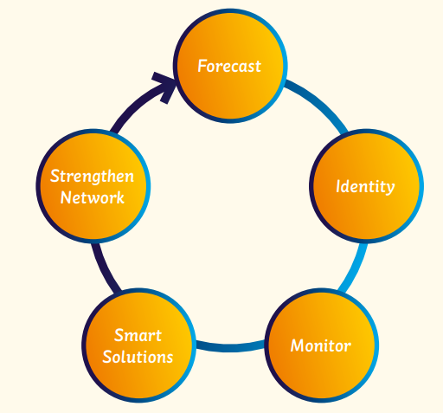 Active System Management Project
The Active System Management Project in ESB Networks is responsible for transforming how energy on Ireland's electricity distribution network is managed. In the decade ahead, all customers, from renewable generators to large energy users, to home, farm and business customers will adopt new technologies, products and services changing how they generate, store, or consume electricity. With more renewable generation and more consumption of electricity, the Active System Management Project is needed to ensure that the distribution system could monitor, forecast and manage power at a local level.
In this new energy landscape, customers and communities across the country will become more active in managing and controlling their electricity usage. Through active participation by all in the Active System Management process, we can develop a distribution system that is safe and secure, introducing new localised marketplaces which are responsive to new local and regional needs, and makes a positive impact in the fight against climate change.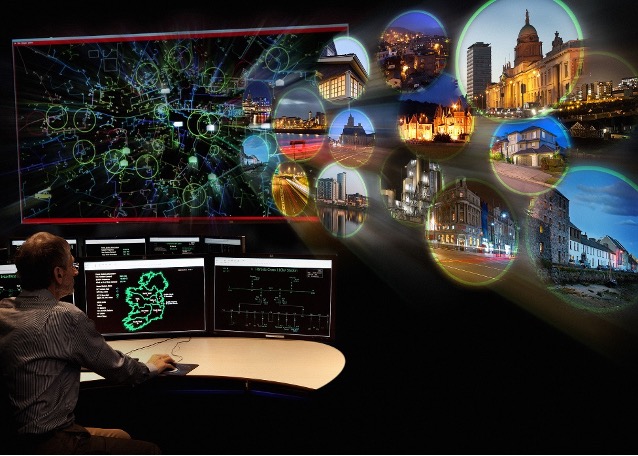 In rolling out Active System Management across Ireland we are very aware of the impact this will have across all industry, customers and communities and we are actively engaging with all stakeholders, so we deliver this project in collaboration. Our areas of focus currently are:
Access & Awareness, which is to establish how we are going to work towards creating an active energy system. This includes the development of our 2030 Power System Requirements, local Low Voltage Heatmaps , Consultation Framework and our Piloting Roadmap. 
Technology, which is looking at how we optimise the system for renewable, customer and community participation. This includes the development of Data and Signals Guidance, Platforms and Dashboards and Operational System Roadmap. 
Market Design, which looks at how we will bring flexibility to the system by reimagining market arrangements. This includes the First Tender for Flexibility, Flexibility Market Plan and a Residential Roadmap.
Conclusion
The future development of the Irish electricity network is designed to empower and enable Irish homes and businesses to participate in a low carbon future.  To do this, system development and operational advances are going to increase very significantly at low voltage, medium voltage, and in the operational control systems needed to be able to actively manage the system (demand, generation and network devices) at all voltages.  The engineering and delivery effort associated with completing this ambitious programme of work cannot be understated, nor can its criticality to achieving Ireland's renewable energy objectives. ESB Networks will continue to work in collaboration with industry and customers to facilitate Ireland's transition to a lower carbon economy.
Tina McManus with contributions by Carol Murphy, Emma Silke, Ellen Diskin and Kevin Gleeson