The REACT consortium reunited on November 21st and 22nd at Parque Científico de Madrid for its second General Assembly hosted by Albufera Energy Storage. The efforts during this two-day meeting focused on the pilot's technical specifications, the planning of infrastructure and the energy use information gathering.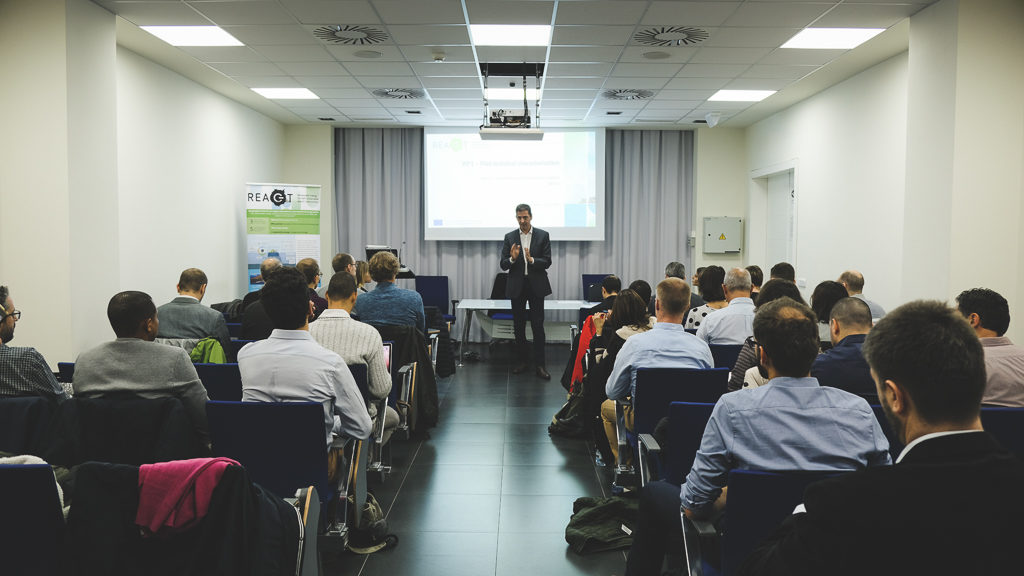 The important issues regarding the pilots' implementation were largely deliberated and it was clear that different approaches for engagement and recruitment need to be considered. Each island has got its own idiosyncrasy and it is very important to bring on board islanders in the project as soon as possible in a very efficient manner.
We also treated important topics such as the exploitable results that can be categorised into several areas that sometimes can overlap: products, processes, services, knowledge and intellectual property. It was very clear for the consortium that it is very important to pay attention to the products that will emerge from this project and try to find the best way to deal with such matters in the best possible ways.
Furthermore, we carried out three workshops among partners who examined the details respecting the implementation of the project's objectives and how to go about them. It was a really fruitful meeting.